Are you able to get more done in less time? For the most part, we want to be more productive in business. Whether you run a business or work as an employee, it helps with succeeding in the long run. There is one approach to doing that known as the 85 percent rule. So what is the 85 rule? In this article, I will explain the rule and lay out some simple ways to apply it where you work.
Note: We may include products or services that will be helpful to our readers. This post may contain affiliate links. For more information, please review the affiliate disclosure page.
What is the 85% rule?
If you're not familiar with this rule, it's simple to understand and implement. Here's what it means in layman's terms:
If you want to get more things done, you'll need to do less work. The end result can be doing more work, instead of sticking to doing a bunch of tasks in one sitting. 
By asking less from others and ourselves, our expectations are reduced. It also brings down the pressure from others when real work needs to get done. 
Applying this rule can help boost overall productivity, especially with not rushing through specific tasks. Although a lot of people work well under pressure, it's not the best approach for optimal performance. 
How does Elon Musk use the 85% rule?
Elon Musk is considered to be superhuman to a lot of people. It seems like he works all the time (without resting or sleeping at all). For example, he may work up to 120 hours per week- considering that he's created successful businesses over time, including Tesla.
Near the end of 2021, Musk wanted to reduce transportation and delivery costs at Tesla. In order to avoid additional costs to pay, Tesla did the following things:
Cut overtime hours
To expedite services, additional costs were incurred
Brought on additional resources, such as temporary contractors
The idea behind it was so the business would not be impacted going into Quarter 1 2022. If more staff had taken on additional hours and resources, they may experience a dip at the beginning of the year. 
By taking this approach, Musk helped the staff take a step back and slow down a little bit. For example, working smarter and at a good pace, it helped take the pressure off working. It sure helps taking time to slow down and work less.
What was the overall purpose of using the rule?
What Musk basically did was the opposite of what people think: Working less (doing less) leads to an increase in productivity. Applying the 85% rule is not synonymous with adding more working hours.
Instead, it should be thought of as the other way around. By taking a different approach to management, Musk helped out his staff boost their productivity.
When that happens, workers tend to feel less pressured and happier. According to one study from Oxford University, happier workers usually feel more productive.
For an in-depth review, check out the findings of what the researchers found.
My experience at work
When I worked a few jobs, I always did the exact opposite. When I was asked to work overtime, I thought it would mean getting more done. 
However, I've learned that was not always the right outcome. When we work extra hours (i.e. 10 hours or more), productivity tends to go down.
I can see why because people may feel tired as they work longer days. In my experience, productivity was either the same or it went down when working additional hours at work.
How to apply the 85% rule effectively?
In the workplace, the 85% rule is not used often, even though it's simple to implement. But it can be done the right way, so here are some things to do in implementing the rule:
Focus on tasks that will grow your business
This rule focuses on doing the most important work. In other words, that involves prioritizing your tasks.
Out of all the tasks you need to do, which ones need more attention? Which ones need to get done today? If you answer yes, then you need to put your energy and focus into doing those tasks first.
Don't worry too much about the administrative work. If you're a business owner, you know that type of work does not determine whether your business grows or not. 
Focusing on the priorities first (what we refer to as the 85%), then coming back to the little tasks (the 15%) later. That's the whole point of applying the 85% rule in business.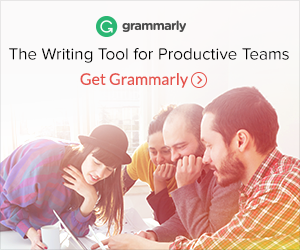 Don't ask your staff to do overtime often
Doing overtime may help get more work done; however, it may decrease productivity as staff works more hours. For example, if you work more than ten hours a day, it can get tiring sometimes. 
That's one reason why Musk applied this rule: Not only to help his staff but to increase productivity in the long haul. Also, it's far much better health-wise for workers as well.
Delegate and outsource work when possible
To take pressure off workers, make sure to delegate tasks by using other resources. If you have a large team of staff, split up some responsibilities to help break up the workload.
That's what Musk did at Tesla in 2021. The company utilized temporary contractors to help out with extra work.
Also, outsourcing any work that can be done elsewhere will help in these situations. If there is work that can be easily automated (or sent out to other locations), that's another option to look into. 
The most successful businesses know how to delegate and outsource their work. In the end, it helps save time while being more productive.
Final Words
The 85% rule in business can be helpful by doing less (rather than doing more all at once). What Musk did at Tesla was well-intended, and it worked out for both him and the company overall.
Not only did it help out the staff be less overwhelmed, but they were much happier and more productive. When you focus on the priorities (work that matters- the 85%), you can get a lot more done in less time
If businesses did that by applying that rule, it may have a difference in workplace performance. If Musk can do it properly, why not follow his example? So let that rule help grow your business further.
Your Turn: Do you find the 85% rule effective?
I would like to get your thoughts on the 85% rule. Do you think that working more hours is the solution?
Does it feel weird to think you need to work less to get more done? Has this rule been applied where you work? Have you tried it out yourself?
Feel free to share your thoughts by leaving a comment below. I look forward to reading your responses, and I'll gladly respond promptly.
If you got value from this article, please bookmark this website to visit later for new posts every week.

Spread the word to others. Sharing is caring!

To get more of this type of content, you won't want to miss out my daily email letters. These are worth some golden nuggets and best tips to help you in your business. Sign up today!

Count me in on the daily letters via email!

For the latest videos that come out every week, subscribe to the YouTube channel. Also, be sure to check out our new space on 
Twitter X!

YouTube

Twitter (X)

Medium Profile
Eric is the owner and chief editor of notimekillers.com. 

He takes great pride in helping people manage their time and grow their businesses. 

Eric is a firm believer in financial and time freedom, as he believes in financial independence and taking ownership of your time. 

"Time is your most important asset. It can be your best friend or worst enemy. How you use your time can shape the future you desire to have." 

In his leisure time, Eric loves to write and read whenever possible. He enjoys going for long walks outdoors while doing in-home workout videos every week. 

You can also connect with Eric via LinkedIn.